Kickstarter campaign closes on high note; ShroudoftheAvatar.com site remain open as crowd funding efforts continue for fantasy RPG.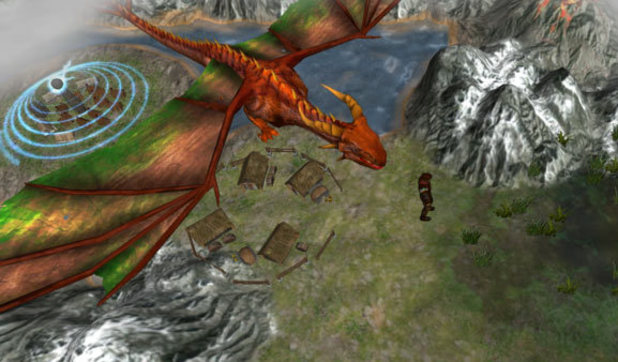 Legendary computer game maker Richard Garriott is getting back to his fantasy RPG roots to develop Shroud of the Avatar: Forsaken Virtues. And now he and his game design team at Portalarium have the funds to fully make the game thanks to a highly successful Kickstarter crowd funding campaign that ended with more than $2 million raised. The original pledge goal for Shroud of the Avatar on Kickstarter was $1 million. Garriott is best-known for developing the hugely popular Ultima series of role-playing games.
The Shroud of the Avatar Kickstarter campaign ended Sunday, April 7 at 10 a.m. Central time. At closing, more than 20-thousand backers had pledged $1.9 million on the game's Kickstarter page. Combined with figures from the game's own crowd funding site located at ShroudoftheAvater.com, Shroud of the Avatar raised a total $2.030 million at closing from 23,096 backers.
"I am incredibly grateful to all the fans who backed us during the Kickstarter campaign," said Garriott. "And those fans are now part of our design and development process going forward with Shroud of the Avatar. We will be listening to all of them as we go about making the kind of fantasy RPG that I really enjoyed making in the earlier part of my career. But this is really only the start. We will continue to keep our own crowd funding store open to bring in more funds to help us add even more features to the game."