Virtual reality brings real space exploration to life.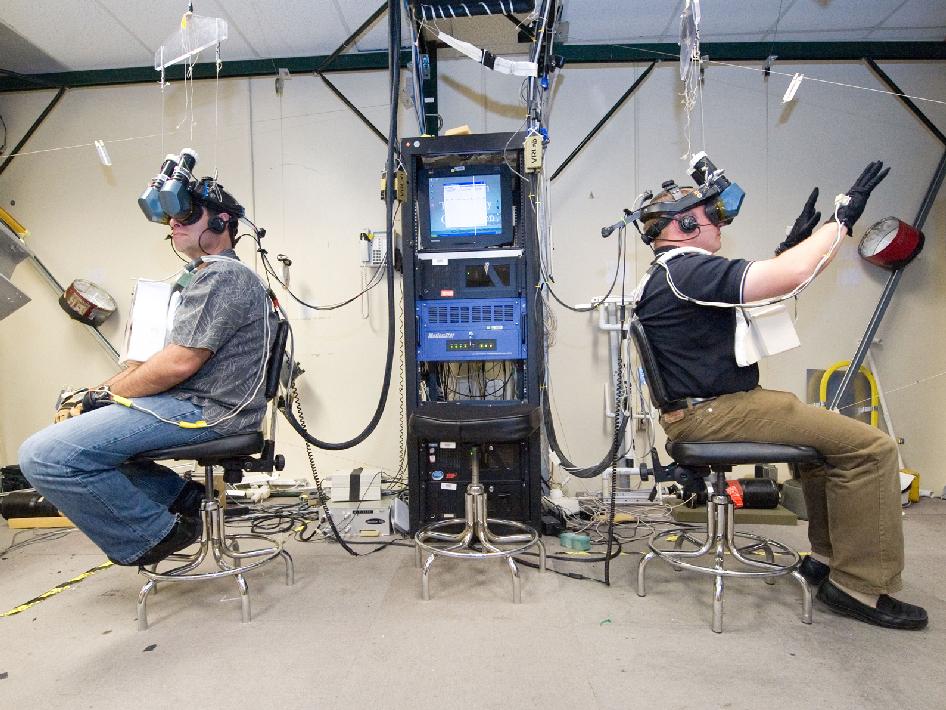 Researchers and engineers at NASA and the European Space Agency (E.S.A.) are using game mechanics and virtual reality technology to achieve the next breakthroughs in robotics and space exploration.
NASA is leveraging interfaces featured in video game consoles and controllers to build remotely-controlled spacecraft. Using devices such as the Microsoft Kinect and the Leap Motion Controller, researchers are perfecting methods for maneuvering the limbs of the All-Terrain Hex-Limbed Extra-Terrestrial Explorer (Athlete), a robot designed to explore our solar system's asteroids.
In addition, scientists are using the Oculus Rift virtual reality headset to develop technologies that will one day allow humans to see and capture physical data from the perspective of robotic avatars. Both projects will help NASA advance unmanned spaceflight and expand its abilities to collect valuable scientific information from parts of the universe that are beyond human reach. Jeff Norris, manager of mission planning and execution at NASA's Jet Propulsion Laboratory, recently demonstrated at the 2013 Game Developers Conference in San Francisco how he could use game technology to control the Athlete rover, located more than 380 miles away in Pasadena.
The E.S.A. is also harnessing video game technology and players' collective intelligence to improve how unmanned spacecraft deliver supplies to the International Space Station (ISS). The E.S.A. recently launched AstroDrone, a free augmented-reality app that challenges players to "dock" their own remotely-controlled drones with other physical objects. Players achieve high scores by docking their drones quickly, and receive bonus points for correctly orienting spacecraft and sustaining low final approach speeds during the process. Players can submit their high scores to the E.S.A., which uses the data to construct complex algorithms that inform how flight controllers maneuver and dock real unmanned spacecraft with the ISS.
While human spaceflight to the farthest reaches of our galaxy may be light years away, the world's leading researchers are creatively leveraging innovative video game technology to drive new scientific discoveries and help uncover our universe's greatest secrets.