The next free game to be added to Microsoft's Games with Gold program will be Assassin's Creed II.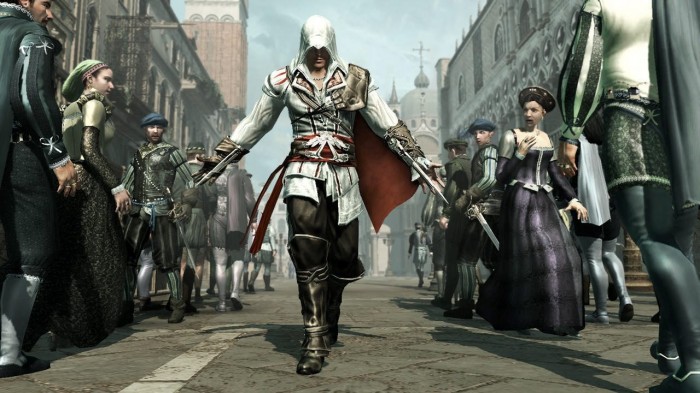 Many Xbox 360 players were naturally a little upset when Microsoft revealed the first official offering for their Games with Gold program to be small-time XBLA title Defense Grid: The Awakening after promising games like Halo 3 and Assassin's Creed II when they announced the program at E3. Fortunately it looks like fans won't have to wait too much longer before Microsoft makes partial good on their promise as Assassin's Creed II is set to be the second July offering for the program.
The very first outing of series protagonist Ezio Auditore will be available free to Xbox Gold members on July 16 but players are encouraged to snap it up quickly as it will only be available until July 31. Microsoft has also confirmed that even if a player cancels their Gold subscription in the future, they'll still be able to play any games they got for free through the Games with Gold program.
While *technically* Microsoft never said point-blank that Halo 3 and Assassin's Creed II would be the first two games to be offered, it still felt rather sneaky of Microsoft to offer Fable III as a special bonus free game in June, tease other big-name games like Halo 3 and Assassin's Creed II, and then try to get away with putting up a low-key XBLA game as the very first official Games with Gold offering. Here's hoping they step up their game in the coming months; especially with the debut of the Xbox One so imminent.