New Black 3DS XL joins the likes of Blue, Pink, and Red.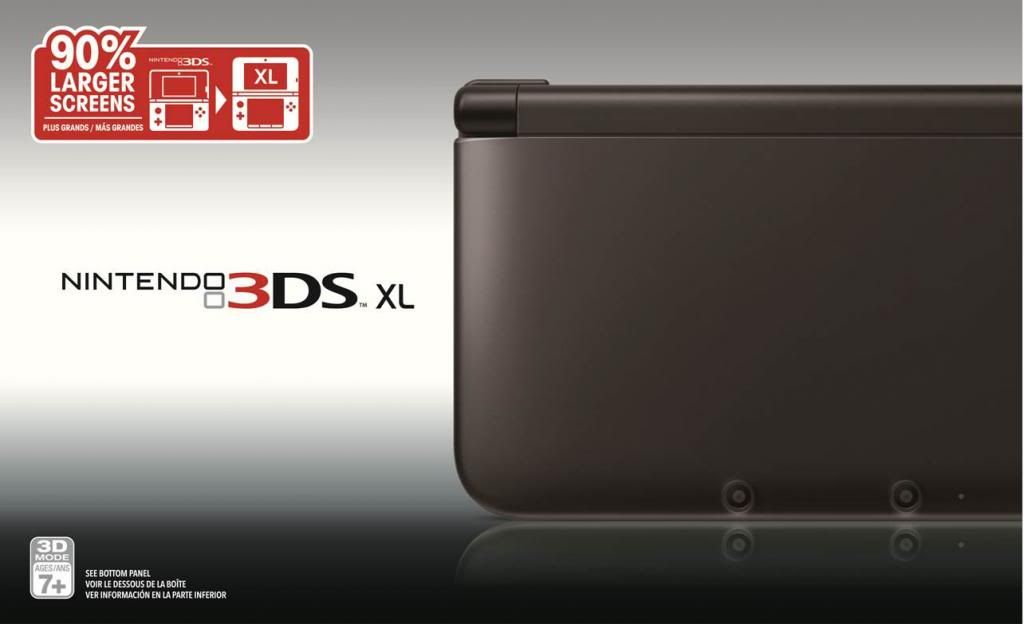 Nintendo is coming out with a new color for the 3DS XL and anyone that has followed Nintendo knows that this is par for the course in terms of system releases. The new 3DS XL will be Black and come out August 11th. Just so you know, that's a day after my birthday so if you're looking for gift ideas, there you go. Sorry, Got off topic there for a minute.
The system-color launch is tying into the release of the New Mario and Luigi game, Mario and Luigi: Dream Team, also releasing on August 11th. For those who don't know Mario and Luigi is of the RPG genre and starts your favorite plumbers from Brooklyn as they try to rescue the Princess from Bowser. This time around, it looks like they will have to traverse the likes of the Dream World as Luigi sleeps. It's a good time to grab a 3DS if you haven't already with Dream Team coming out soon. Pokemon will soon be released as well and make sure to download the new Mii Plaza Streetpass games to play on your new 3DS!