DICE has confirmed via Twitter that field specializations will be replacing standard class specializations in Battlefield 4 along with new screenshots and other features.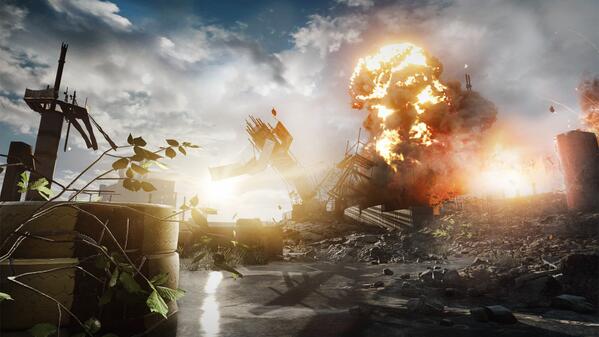 DICE took to Twitter late yesterday afternoon to tweet some impressive new screenshots of Battlefield 4's "Siege of Shanghai" multiplayer map. The developer also confirmed that field specializations will be replacing the standard class specializations from previous Battlefield games.
BATTLE-FACT #BF4 will have deeper class specialization with Field Upgrades, replacing #BF3's class specializations. | pic.twitter.com/rULO6FXT0R

— Battlefield (@Battlefield) August 7, 2013
For those unsure of what exactly field specializations are, DICE breaks them down as basically non-persistent and customizable upgrade boosts that can be reconfigured between matches. As you play a match, a small green bar above your mini-map will slowly fill up as you and your squad complete various actions. Filling the bar completely will unlock upgrades like more grenades, more ammo, and other boosts that affect both you and everyone else in your squad.
This means that players who have a preferred playstyle won't be forced into playing as a certain class and will be able to help both themselves and their squadmates no matter which role they want to fill. DICE warns however that if a player's squad is completely wiped out, their squad's field specializations will drop down a tier (they'll basically lose their most recently earned upgrade or boost). This is meant to encourage team play and working together.