2012 has been packed full of blockbuster video game hits, and we've compiled a list of our favorites of the year.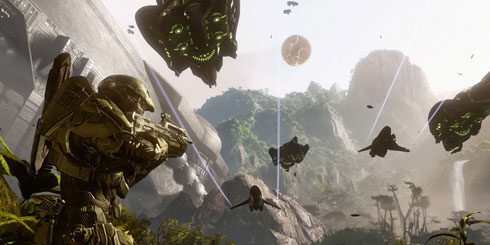 Halo 4 (Xbox 360)
Master Chief is one of gaming's most iconic figures. Having debuted on the original Xbox over a decade ago, the space marine returns in Halo 4 and he proves he's not too old for this stuff.
At first glance, it may look like Master Chief is fighting the same old baddies from the previous games (the Covenant), but Halo 4 brings with it a new race of enemies known as the Forerunners. Halo fans familiar to the series' backstory will know of the Forerunners from the game's companion novels, but Halo 4 is the first time we get to meet them face-to-face. We're surprised at how scary these enemies are.
The good news is you can use their ammo against them, and just when you thought you've seen it all, developer 343 Industries provides a number of really creative weapons that will make your inner geek's jaw drop. Xbox Live support for matches with your friends and the most stunning visuals we've seen yet make Halo 4 the best Xbox 360 exclusive you can pick up for any action gamer.