MyGM, Real Voice and Eco-Motion promise to usher in new realism in virtual hoops.
With the launch of PlayStation 4 and Xbox One quickly approaching, 2K released details on a new mode exclusive to next-gen NBA 2K14: MyGM. MyGM is an innovative look at what a franchise mode should be as players oversee the entire organization, right down to the details of staffing, managing player expectations, game pricing, team facilities and much more. Driving NBA 2K14's MyGM mode is the new Conversation Engine. All interactions with players, staff, owner and press take place through real-time discussion and provide an opportunity to make decisions that will have ripple effects both on and off the court. Players will also have full control over every aspect of the team's financial situation, right down to setting the prices for tickets, hot dogs, souvenirs and parking and must learn to strike a delicate balance between maintaining the happiness of the fans and the owner.
Another next gen feature is 2K Sports' Real Voice brings audio from actual NBA interviews – the voices of both player and coaches – directly into NBA 2K14. With over 600 in-game interviews, Real Voice brings the celebrated authenticity of the NBA 2K experience to a whole new level on next gen consoles. From cover athlete Lebron James to James Harden, Kevin Durant and so many other great players and coaches, the amount of Real Voice content in NBA 2K14's halftime and post-game interviews is something you have to experience to believe.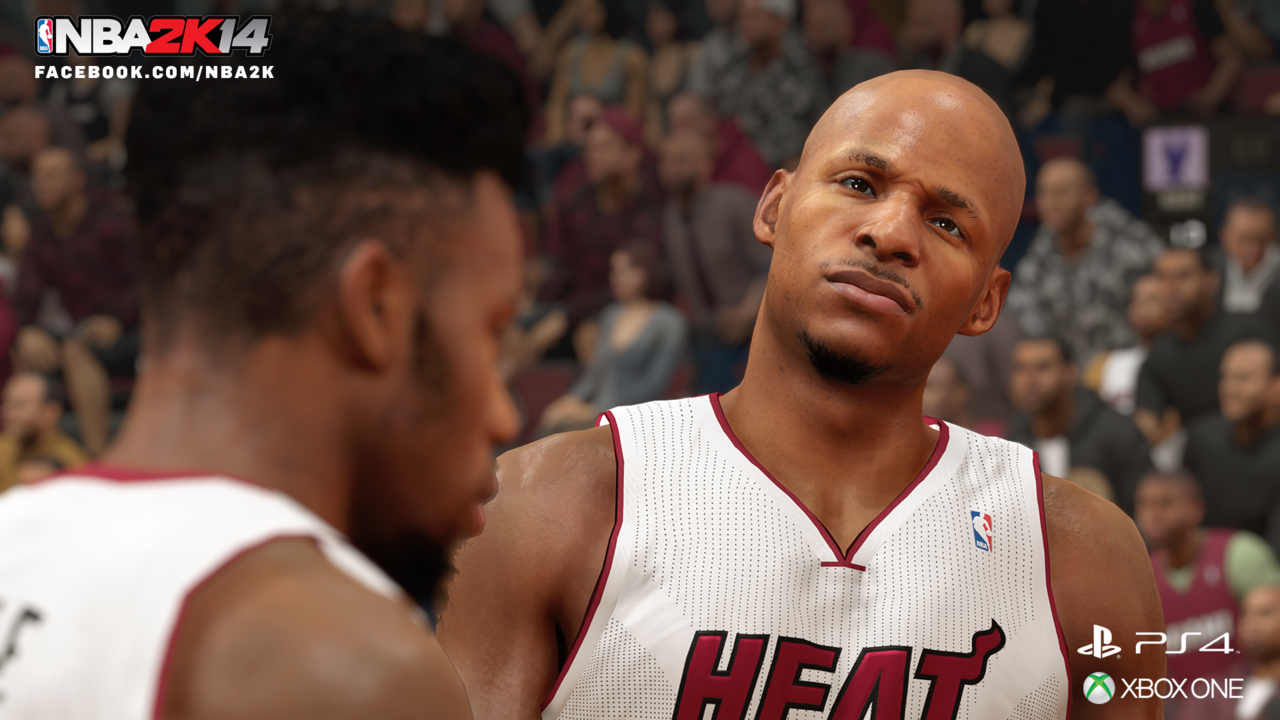 PS4 and Xbox One gamers will also experience Eco-Motion, which promises to bring the entire NBA experience comes to life in ways never before seen in a video game. Gone are the days of pre-canned animations that must play out exactly as they were mo-capped. Now, in-game players adjust their movements based on the environment around them. Jumpshots will change midair, dribble moves will alter in between dribbles, and players will land in a unique way following every thunderous dunk or block. Thanks to the Eco-Motion Engine, no two animations in NBA 2K14 will ever appear exactly the same.