Tomb Raider: Definitive Edition will sadly still have multiplayer achievements and trophies.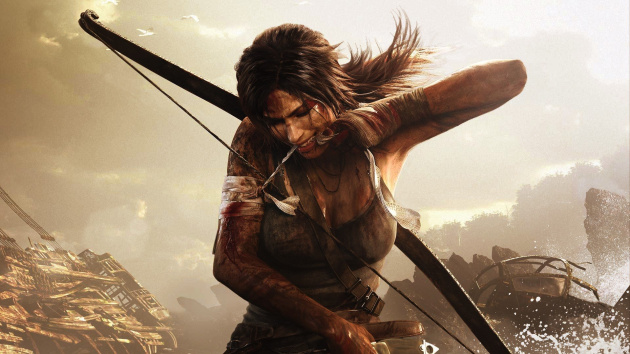 Fans of the recent Tomb Raider reboot are no-doubt excited for the game's upcoming next-gen re-release on Xbox One and PlayStation 4. However, one element of Tomb Raider: Definitive Edition they might *not* be so excited about is the unchanged achievement/trophy list which includes an achievement/trophy requiring players to reach rank 60 in the game's multiplayer mode.
When Tomb Raider released early last year, it was lauded for its impressive single-player mode which told the origin story of gaming icon Lara Croft as she battled an island-full of bandits, hostile wildlife, and other threats. What critics *weren't* too thrilled with was the game's multiplayer which offered a barebones selection of competitive modes and overall felt unnecessarily tacked on.
Sadly it looks like players are going to have to endure playing the game's multiplayer for quite a while if they want to earn all of the game's achievements and/or trophies, an especially ominous task for PlayStation 4 players who were planning on earning the game's platinum trophy (which is awarded for earning all of a game's other trophies first). Merely having to reach rank 10 or even 20 wouldn't be so bad but having to slog all the way to the game's highest rank just feels like another poorly-hidden attempt by Square Enix to push a lackluster multiplayer mode onto their fans.
During a recent Q&A session, Tomb Raider's executive producer Scot Amos said that he and his team have actually been re-working some of the technical aspects of the game's multiplayer in order to provide a superior next-gen experience: "We've actually rewritten the back-end architecture on the multiplayer for next-gen. We have definitely been enjoying playing multiplayer on next-gen and look forward to your experience. Let us know if you feel the improvements."
As nice as that sounds, I doubt prettier graphics and better network support will be enough to distract fans from the really big problem Tomb Raider's multiplayer had; a shoddy smattering of purely competitive modes that brought nothing new to the standard competitive multiplayer formula. We'll have to wait until the Definitive Edition's release to see all these new "improvements" Amos has promised for ourselves but I still doubt many gamers will be bothering to stick it out all the way to rank 60.