Super Smash Bros tournament and Treehouse being on scene highlight Nintendo's plan for E3 this year.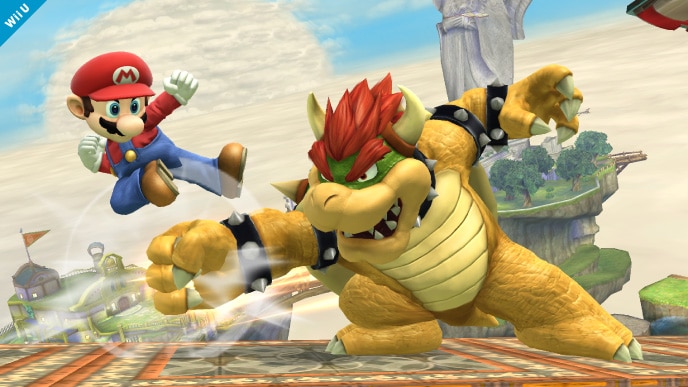 Last year, Nintendo decided to take a different approach when it comes to their E3 presentation by not having a large scale press presentation. This year will be similar to last year but it will get the games to the people and show them off. Nintendo offers a series of new channels to communicate news directly to its key audiences, including fans, media, analysts, investors and business partners.
"We demonstrated last year that we are never afraid to reinvent a proven tactic or to break completely new ground if we believe it will provide the best experience for our fans, followers and partners," said Reggie Fils-Aime, Nintendo of America's president and chief operating officer. "So, whether you're attending E3 in person or joining online, there's an amazing lineup of games, experiences and events coming your way."
One of the heavy hitters at the Nintendo booth this year will be the new Super Smash Bros games for the 3DS and the Wii U. Nintendo knows this and they're having a special Smash Bros tournament at the Nokia Theater. 16 of the best smash bros players will be invited to participate in the Wii U version tournament that will have tons of spectators/viewers at the theater and online. I hate to break this news but I will not be one of the 16 participants invited to Las Angeles to compete. I don't want to shame anyone out there so I will graciously step aside.
Nintendo is always looking at ways to get their product out to the masses and last year it was the Nintendo Direct at E3. This year will be the Nintendo Digital Event and that is different videos that will be shown off online that bring info to the masses. The Digital Event will be shown on Tues, June 10th at 9Am pacific time. In addition to the Digital Event, Treehouse (Ninty's Product Development Department) will be live at E3 bringing tips and news about the top Nintendo games throughout E3. This will be done through game demos and interviews. It was also revealed that Nintendo will again have game demos from E3 at Best Buy. Fans will be able to test drive Smash Bros for Wii U and every Nintendo fan will want to check it out!