check out what KixEye and Twitch have planne for Pax Prime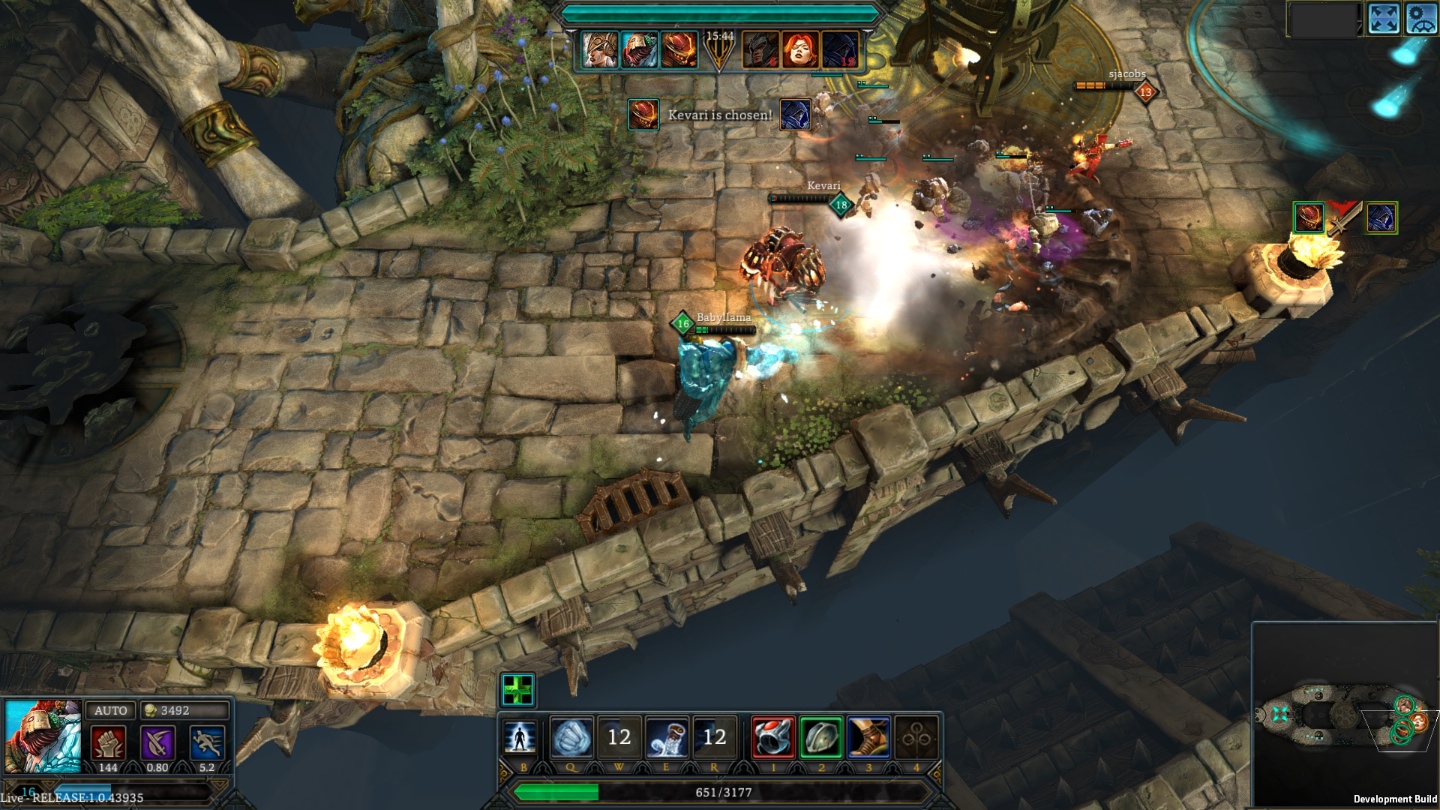 KIXEYE is pleased to announce a myriad of activities, events, and giveaways for PAX Prime 2014 attendees from its booth (#3403), in an exclusive partnership with Twitch.tv. On show for its first big public debut will be KIXEYE's upcoming MOBA, TOME: Immortal Arena, giving attendees an introductory first experience with the game, currently in closed BETA. Visit www.tomeimmortalarena.com for more information.

Special in-booth activities include:
Live streams offering a first-look at the title will be airing live throughout the show at the following times (all times PDT):
10:30am – 11am Friday, August 29th
3:00pm - 3:30pm Saturday, August 30th
3:00pm - 3:30pm Sunday, August 31st
3:00pm - 5pm Monday, September 1st
Contests open to any PAX attendee:
3v3 Community Tournament –Monday, September 1st
On Monday, players will be able to sign up with their teams to participate in the tournament.
The tournament will begin at 10am and end at 2pm. We will then tally up the information and contact the top 4 teams to return for the finals. The finals will begin at 3pm and go until 5pm.
The tournament is single elimination and ranking will be based on most wins and match time.
Come win awesome prizes from Razer and Turtle Beach!
Booth Prop Picture Contest -Friday, Saturday, Sunday
(One winner each day)
Attendees can pose with TOME weapons, Orlon's Axes and Azura's staff, at our booth for a chance at a prize.
By tweeting your picture to @tome with the hashtags #PAX and #TOME you will be automatically entered into each day's contest.
The best picture tweeted @tome on Friday, Saturday, and Sunday will receive one of the weapons that will be mailed out after PAX.
Trivia Contest -Friday, Saturday
(One winner each day)
People can come up to the front desk of the booth and request the trivia challenge on Friday and Saturday.
Upon successful completion, they will win a special Razer prize.
Find Faucius -Saturday, Sunday
(One winner each day)
At specific times, social media posts will go out on Saturday and Sunday stating a place to find Faucius.
The first person to find him and tweet a picture of them together (with the tags #PAX #FoundFaucius #TOME) will receive a "prize card" to take back to the booth.
Upon verification at the booth, the winners will receive a prize from Turtle Beach.
If attendees come by the booth from Friday-Sunday at 4pm PDT, they will be treated to a Q&A session with our artist David Nakayama as he draws some exclusive TOME art.