Have fun playng Dragon Quest V on your smart phone!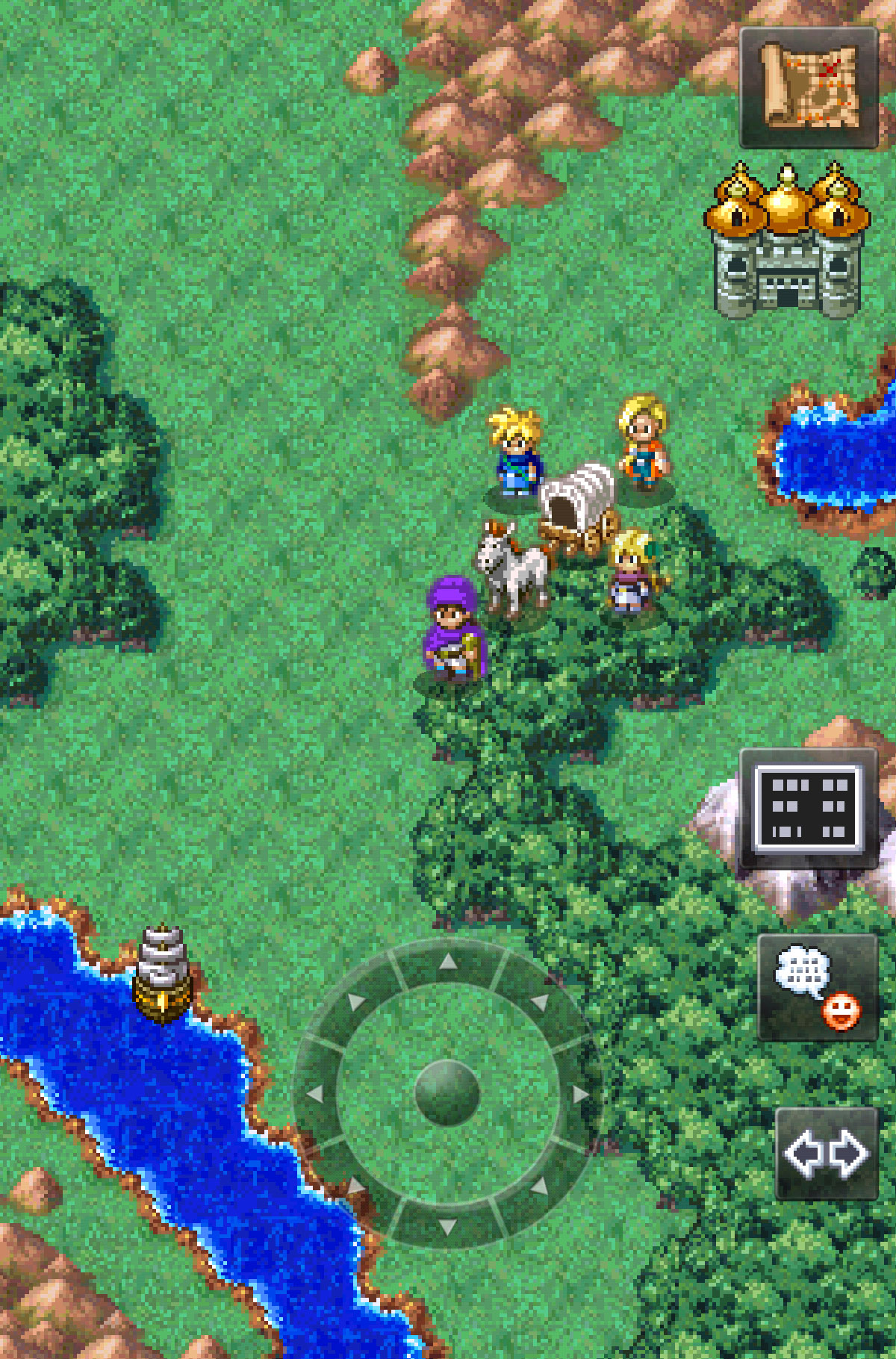 SQUARE ENIX today announced that its critically acclaimed role-playing game, DRAGON QUEST V: Hand of the Heavenly Bride is now available on iPhone, iPod touch, iPad and Android devices. Featuring a grand adventure that spans three generations of a family's legacy, players can take their place among a family of heroes, sharing in all the triumphs and tragedies.

The second title in the Zenithian trilogy, DRAGON QUEST V: Hand of the Heavenly Bride tells the story of a young Hero traveling the world with his father, Pankraz. Over the course of their many adventures, and after discovering a world filled with peculiar creatures and fantastical realms, he grows up and resolves to continue his father's unfinished quest – to find the Legendary Hero.

Key features include:
Make Friends with Mighty Monsters – The fearsome monsters faced in battle can now become a player's friend, allowing them to access unique spells, abilities and a host of strategic possibilities.
AI Battles – Faithful companions can be instructed to fight automatically. Players can use various tactics to fight off the toughest enemies with ease.
Converse With Party Members – The party chat function allows players to converse freely with a cast of colorful characters for advice and idle chitchat.
The Casino – With slot machines, poker, the monster arena and the exciting slime races of the slurpodrome, the casino provides players with light relief when the pressures of adventuring prove too great.
Treasures 'n' Trapdoors – With a dice in hand, players can roll their way around specifically designed game boards enjoying a whole range of events as they go.
Bruise the Ooze – The slime-smashing mini-game introduced in the Nintendo DS™ version is back with a bang. Players can tap slimes within a time limit to earn points in this super simple, yet fiendishly addictive, goo-splatting extravaganza.

With its simple and intuitive controls that work perfectly with the vertical layout of mobile devices (facilitating both one and two-handed play), DRAGON QUEST V: Hand of the Heavenly Bride also allows players to rotate their viewpoint in towns and villages through a full 360-degree view. In addition, the title includes work from the legendary trio of creators – Master Creator Yuji Horii, revolutionary Music Composer Koichi Sugiyama and Art Director Akira Toriyama – setting forth a truly stunning and thrilling tale.