Polk Audio Striker Zx Xbox One Gaming Headset Review
Backed by decades of world renowned audio history and built to deliver adrenaline rushing audio quality, the Polk Striker ZX's audio, exclusively designed for the Xbox One, elevates the gamer's overall experience by making it possible to hear every detail and all the intricacies in the video game being played.
The Striker ZX gaming headset provides what feels like fully immersive game play. The headset hooks you up with an over the top audio experience that manages to get you deep into your Xbox One games, movies and music. On top of that, its state of the art design fuses together a comfortable lightweight feel with an exceptionally functional style that keeps you totally focused on the game. Polk's innovative headset also gives gaming enthusiasts chat functionality, as well as enables the users to control the game and the chat volume combination. Along with a chat loop feature and retractable mic, you'll never need to scream to be heard during a game again.
Special Features
-Two extra split cables that make it possible for you to conveniently connect to the platform of your choice.
-Chat loop attribute that listens into the mic and enables you to hear your voice in the headset avoiding yelling.
-A tension reduction cable connector on the ear cups that ensure that the 40 inch cable will constantly keep you in the game.
-The 40mm drivers were constructed of Polk's patented Dynamic Balance driver development process. This unique feature helps wipe out resonances and produces the Striker's game enhancing, high quality sound.
-Polk's exclusively designed wireless headset adapter to provide you with a gaming edge thanks to special features that include higher output for chat and gaming, creating an over the top gaming experience.
-The retracting, multi- directional boom microphone, that has a 7 centimeter extension, is flexible so it adjusts to the specific way you prefer to chat and glides perfectly into the headset's ear cup when you're done. Another fun feature is that you can even accept calls with it if it's connected to your phone.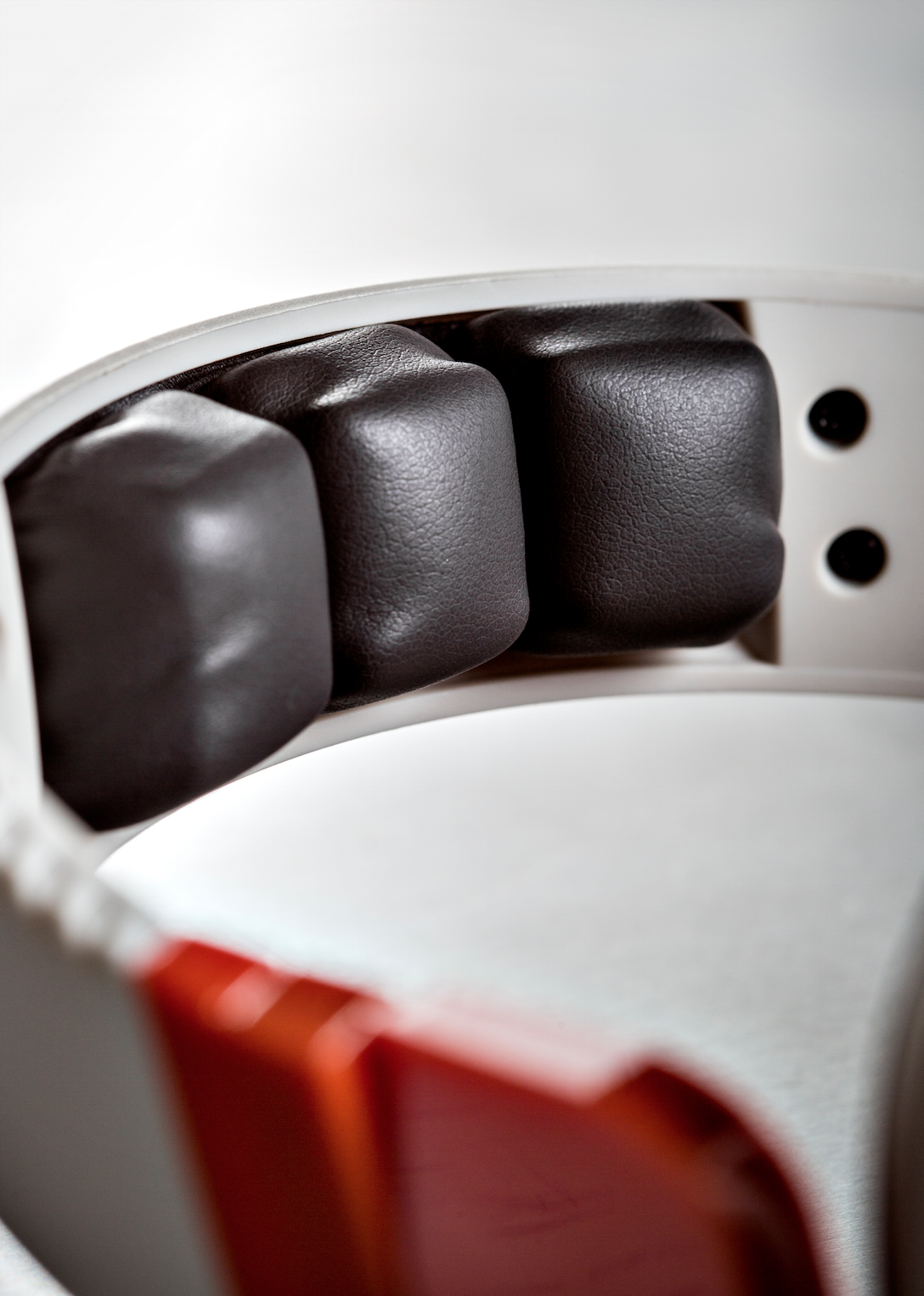 The headset is so comfortable that it actually seems to make game play more enjoyable because you can stay immersed in the game without worrying about the headset and it's so lightweight that you'll almost forget it's there. What's not to love about leather padding and comfortable, pivoting ear cups that together manages to perfectly conform to your head?
In Conclusion
Striker is so much more than just an ordinary gaming headset. You'll enjoy Polk's celebrated audio quality as you watch your favorite TV shows, movies, play games or listen to music. The Striker Zx Xbox One gaming headset is a solid choice when it comes headsets available for the system. Bottom line, this Striker headset is a device you can count on to give you a gamers edge.