The ONE Smart Piano Review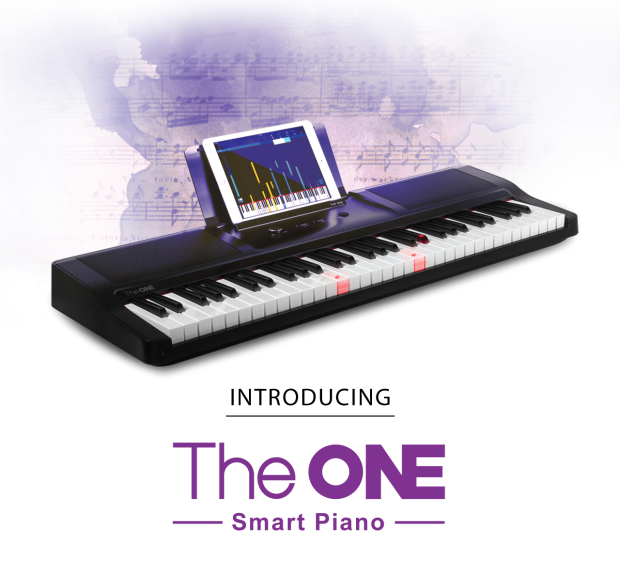 The Piano is one of the most popular and iconic instruments throughout the world. I for one wished I knew how to play but didn't know where to begin. Enter, The ONE Piano & Light Keyboard.
The ONE Piano is targeted at new learners who want to learn how to play the piano with ease. I am a fan of aided learning, and the piano helps support my case. Generally, it takes some time to learn the patterns and read sheet music which can easily stress and discourage new students. But with The ONE Smart Piano, the whole equation changes.
Setup took less then 5 minutes. Half of that time was spent downloading the app and loading their learning modules to my smartphone. The ONE Smart Piano app currently works for Android and iOS devices. It came with a lightening and microUSB cable to integrate your device with The ONE Piano.
The Smart Piano app offers three options, watch video tutorials, choose an LED-Guided practice, or play the game using the piano keys. To familiarize ourselves with the piano, we choose to first watch the video tutorial.
The instructional videos were produced by the Hoffman Academy and each video was roughly 11 minutes long. During the guided lesson, we followed the instructions which were aided by the LED lit piano keys. I found the lessons easy to follow.
My editor, who had piano lessons decades ago, loved the guided scores section of the app. Here, she picked a score she wanted to play. The top row of the app would show sheet music while the lower half would show which keys to press while keys on the piano illuminates. For scores she hasn't played before, she can lower the speed to make the interaction easier to follow.
The interactive games was a great addition. Think Guitar Hero meets The ONE. There are a variety of music to choose, from Yankee Doodle to Minuet In G. One option we wish the interactive games had was the ability to lower the speed of the score, just like what's offered in guided scores part of the app.
The main motive of the smart piano is to enabled us to learn fast and build skills quickly in an interactive and fun manner. The virtual music instructor helped us go through the music lessons and creates an environment where we flourish with skill and joy!
The ONE Smart Piano is currently running an Indiegogo Campaign. More information can be found on http://www.smartpiano.com/