olloclip Introduces a Special-Edition Rose Gold 4-IN-1 Lens to Celebrate the Launch of iPhone 6s & 6s Plus's Newest Colorway
Works with both front and rear-facing cameras, making it ideal for snapping a selfie, photographing the world and live broadcasting
olloclip® (www.olloclip.com), the creator of easy-to-use mobile photography tools, announces a new addition to its growing product line — the special-edition rose gold 4-IN-1 Lens to complement the new iPhone 6s & iPhone 6s Plus. The new rose gold finish joins the 4-IN-1 Lens family, currently available in olloclip's signature red as well as space gray, silver, and gold to coordinate with the colors of Apple's iPhone 6 line.
The award-winning 4-IN-1 Lens for iPhone 6/6s & iPhone 6/6s Plus delivers the most versatile and premium mobile lens experience in a compact, easy-to-use design. It features four advanced optic quick-change lenses (Fisheye, Wide-Angle, Macro 10x and 15x) that weigh in at less than an ounce.
The Fisheye and Wide-Angle lenses offer a larger field of view to capture more scenery — ideal for photographing panoramic landscapes or snapping the perfect selfie with a group of friends - like the famous "Ellen shot" during the Academy Awards.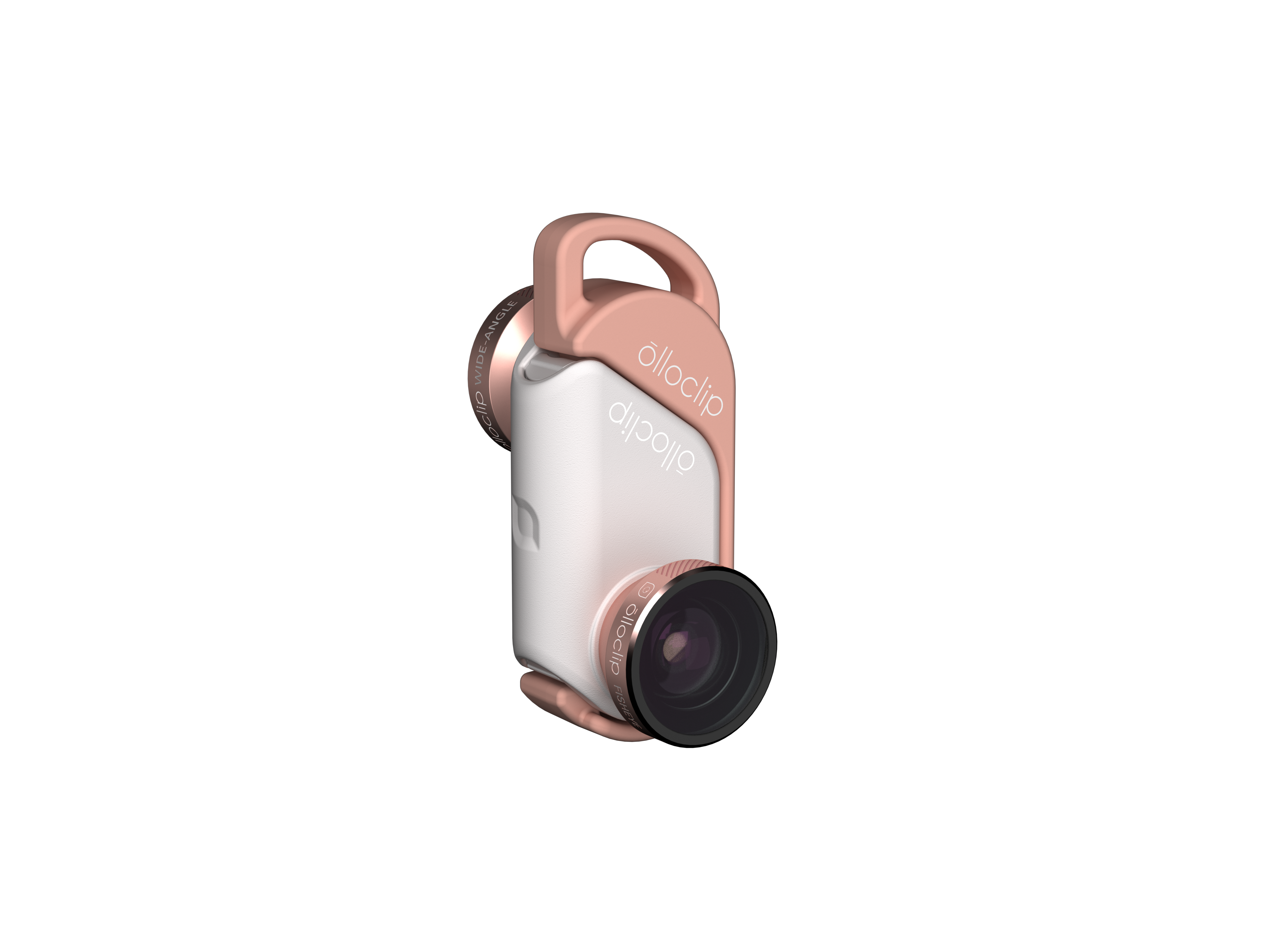 The Macro lenses are easily accessible by unscrewing the Fisheye and Wide-Angle lenses. Macro lenses transform the iPhone into a digital microscope to capture detail that cannot be seen with the naked eye — like patterns in fabric and close-ups of flowers and insects.
The new rose gold 4-in-1 Lens works on both the rear-facing and the front-facing FaceTime cameras. Like lenses used on larger professional DSLR cameras, this olloclip lens system is designed specifically for iPhone to provide similar perspectives and is sized small enough to fit in a pocket, purse or hand. And because of olloclip's award-winning design, the lens system clips on and off your device in seconds with no extra mounting plate or bulky case required – just the way a mobile photographer would expect it.
For enhanced portability, the new olloclip lens systems are wearable on a pendant and can be clipped to a backpack, lanyard or key ring — so your lens is always easily accessible to capture that spur-of-the-moment shot.
The special-edition rose gold olloclip 4-in-1 Lens for iPhone 6/6s & iPhone 6/6s Plus is priced at $79.99 USD on http://www.olloclip.com. It will be available October 29, 2015.
Sign up to be notified about news and product updates and for more information at http://www.olloclip.com.