Antenna79 Reach Case R79X Review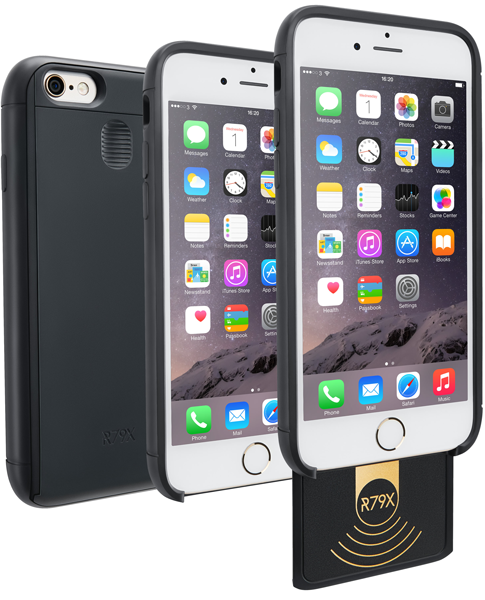 Anytime you hear about the latest and greatest smartphone, it's all about the new features and design. That said, if the primary objective of a phone is the ability to make calls, shouldn't its connection quality be just as important? That would be a resounding "YES". So, there's obviously an essential need for the phone's antenna to work more efficiently. Because it doesn't seem likely that phone manufacturers are going to do anything in the near future to improve the antenna technology used in their products, there's a need for some kind of solution. Enter the Reach Case R79X. What's not to love about a case that can boost the performance and signal strength of the iPhone, improve battery life, and reduce dropped calls, in addition to increasing download speeds?
Special Features of the Reach Case R79X Include:
*Designed specifically for iPhone 6/6s and 6/6S Plus
*Integrated Antenna
*Provides a secure fit and improves signal strength
*TPE and Polycarbonate construction
*Optimized for Verizon, T-Mobile and AT&T
*Provides military grade drop/impact protection, keeping your smartphone safe wherever you go
*Pairs with your phone's antenna, extending the signal strength as much as 3X.
*The R79X's antenna slides out for boosted reception.
The R79X case's bottom edge is cut out, making it easy to gain access to the headphone jack, speaker and lightning port. This also means that whose sections aren't protected, but they rarely need protecting. The cases mute switch has its own cutout area as well. Camera usage isn't hindered by the case either, because the cut out for the camera is good sized. In addition, the volume and sleep/wake buttons have covers that are button shaped and you just push them to operate the functions.Design and Style
The case is made of hard, protective materials, said to exceed military standards when it comes to drop protection. While it may be a bit bulky, you'll actually appreciate the way it looks with the cut out lattice design on the backside of the case, adding a nice touch of flair. Like a more basic look? There's also a non-lattice version available. In spite of its somewhat bulky design and professed functionality, it's really not very heavy. The case is also designed with rubbery edges that provide a unique lip over element that protects the iPhone's screen when it's placed face down. These protective soft edges also make the case easy to take off or put on.
So, does the R79X case for the iPhone really give users better reception?
While you can't increase the cellular network of your provider, you can increase your iPhone's ability to accumulate that signal so that your calls sound better. Another perk to add to the mix is that it can improve on the response and speed of the data that the phone's is drawing from the airwaves. It also maximizes battery usage, providing power to the phone, so bottom line, it's a win-win all the way around.