The Popular Side-Scrolling, 2D Sandbox/Simulation Game from Quadro Delta is Bringing the Quest For Booty To XBOX One and PlayStation 4.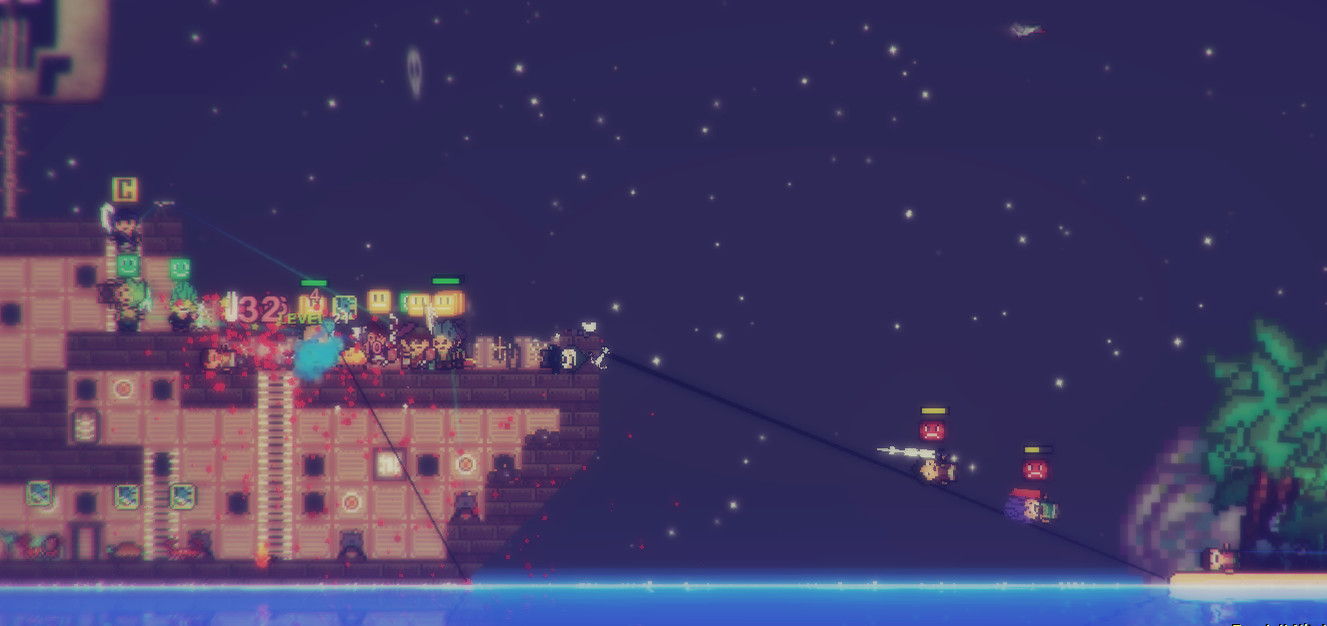 505 Games today announced Pixel Piracy, the Steam indie hit, will launch on Xbox One and PS4 in February. Presented by Re-Logic, the creators of Terraria and developed by indie studio Quadro Delta, Pixel Piracy is a side-scrolling, two dimensional real time strategy/sandbox/simulation game. Available on both platforms for $14.99, Pixel Piracy will be the only open world, pirate management simulation game on consoles!
Adventure awaits on the high seas… In Pixel Piracy, players lead the life of a pirate captain in this fun, swashbuckling RPG adventure game. Recruit a crew, outfit and customize your ship – then set sail on the open seas! There, players will use any combination of aggression and trade to become the most infamous pirate crew of the seven seas! You can raid, pillage and plunder everything in your path, get what you want or trade for a quick buck. Remember to be careful though, death is everywhere!
· Hire Your Own Crew – Carefully choose the best sailors and swashbucklers you can afford. Equip them with weapons, armor and special items. Upgrade and specialize them through experience, increasing their stats and teaching them new skills.
· Build Your Own Ship – Customize and upgrade your ship however you want. Utilize masts and sails for extra speed, cannons and guns for combat, entertainment and food, training gear and decorations.
· Random Generated Open World – The game plays differently every time you start it – a vast over-world map full of danger, loot, and people to prey on awaits you!
· Pirate RPG Management System – A comprehensive loot system that offers upgrade-able weapons and special and secret loot to deck out your sailors.
· Plunder and Fighting – The basis of every Pirate's breakfast! Board enemy ships on sea or search islands looking for hidden treasures and fugitives.
· Console Control System – Specifically built out to give the optimum Pixel Piracy experience.
· Updates – console version contains all the major updates made to the PC version since launch, including a new tutorial to ease you into the world of piracy, a completely restructured skill tree, revamped RPG stat system, overhauled AI, fully integrated weather system and a ton of new weapons, items, skills, and bounties. Also contains all new pirate user interface, captain behavior, and character customization.
Pixel Piracy will be released digitally on February 16th 2016 on XBOX One via XBOX Live and PlayStation 4 via PS Store.