Expansion II: Survival Coming Soon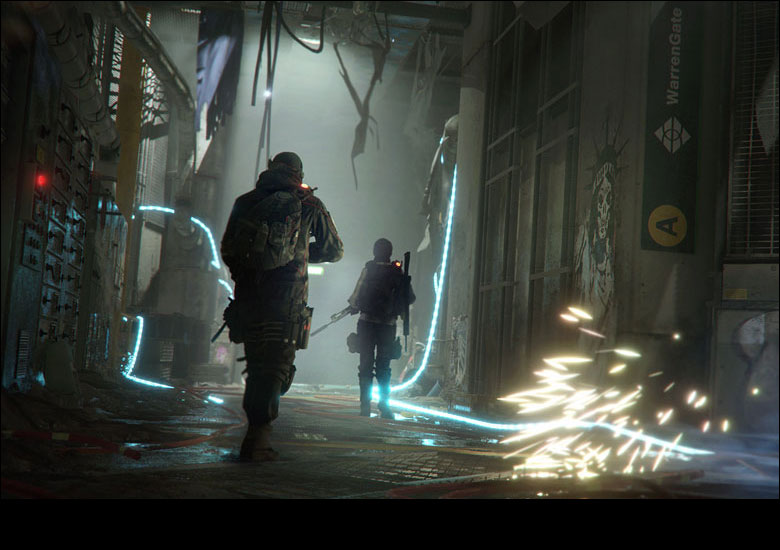 Today, at the Electronic Entertainment Expo (E3), Ubisoft announced that the Underground expansion for Tom Clancy's The Division will be available first on Xbox One and Windows PC on June 28, and on August 2 for the PlayStation4 computer entertainment system. Underground is the first of three paid expansions bringing new activities, features and items to build upon the original gameplay experience after the main story is completed. Underground is available with the Season Pass or can be purchased separately for $14.99.

In the Underground expansion, agents will confront and fight the threat rampaging through New York's treacherous and claustrophobic underground. Players will hunt deadly enemies with up to three friends through an endless maze of tunnels and subways.

NEW FEATURES
Dragon's Nest incursion: The biggest incursion to date takes place in Hell's Kitchen. Cleaners have been ramping up their efforts to destroy the virus with fire, and are causing disorder that will eventually affect the Base of Operations if not stopped.
Underground mode: Explore randomly generated dungeons comprised of subways, tunnels and sewers to fight deadly enemies. Players will tackle extreme threats and environmental hazards and dive into new challenges, receive new rewards and recover powerful loot.

FREE CONTENT
All players will also get access to free content on Xbox One, PlayStation4 computer entertainment system, and Windows PC.
Challenge missions: Hudson Yards and the Queen's Tunnel will be available in Challenge mode.
Heroic difficulty: Players will be able to select the new Heroic difficulty setting for all the Falcon Lost and Clear Sky incursions and for all main missions that exist in Challenge mode.

To celebrate Ubisoft's 30th anniversary, it was also announced that Tom Clancy's The Division players will be offered three full outfits from the Tom Clancy family: Ghost Recon Wildlands, Rainbow Six Siege and Splinter Cell. Players can redeem these outfits on June 28 from the Ubisoft Club by logging into https://club.ubi.com/#!/en-US/login with their existing Uplay account.

As for Expansion II: Survival, it was revealed that this expansion will be coming soon. Players will have to survive as long as possible in a very hostile environment and in brutal weather conditions that will challenge even the most talented agents.

As one of the industry's best-selling new game franchise to date with more than 10 million registered users, Tom Clancy's The Division takes place weeks after a devastating pandemic sweeps through New York on Black Friday. One by one, basic services fail and in only days, without food or water, society collapses into chaos. The Division, an autonomous unit of tactical agents leading seemingly ordinary lives among us, is activated to save society. Team up with other players to investigate the source of the virus, protect civilians from dangerous factions, and reclaim the city from the overwhelming turmoil coming in late June