Sneak peak and new info revealed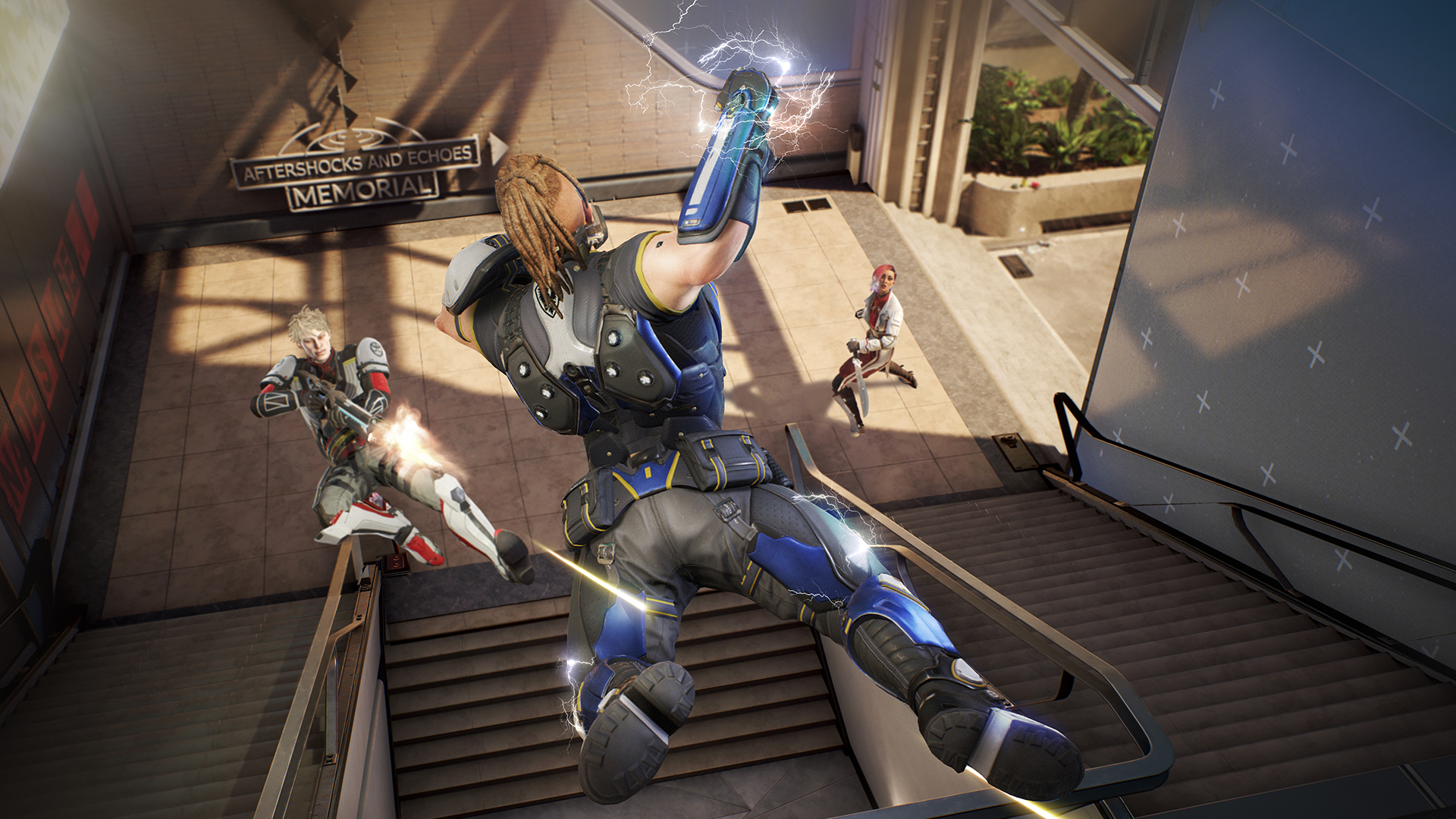 In a live appearance last night at The Game Awards, legendary designer Cliff Bleszinski revealed a new gameplay trailer for LawBreakers, including a never-before-seen role, new highly vertical battleground and a further look at the game's intense gravity-defying gameplay. The new trailer can be seen here: https://youtu.be/bu_GA-a0OgM
Bleszinski outlined plans to "deliver a shooter experience unlike anything gamers have played before" with "a truly vertical battleground and gravity-defying gameplay", as well as inviting viewers to be part of the beta tests starting in 2017 to help shape the game development.
LawBreakers promises a bloodbath of role-based gravity-defying combat across an alternate futuristic landscape. Players will choose whether to fight to uphold the "Law," or be out for blood as a "Breaker," as they take part in the combat raging across iconic locations including the boiling oceans off the Santa Monica coastline, to a gravity-ravaged Grand Canyon and beyond.
Players can sign up for the chance to be part of the upcoming beta tests on Steam at www.lawbreakers.com.