Is Fighting Vipers coiled to strike or will it slither away in defeat? Find out in our review!
In the 90's, fighting games were the most popular attraction in arcades across the nation. Games like Street Fighter and Mortal Kombat ruled the genre with other titles like Virtua Fighter debuting later to attempt to take the crown. Within the birth and growth of these franchises, many original titles were born. One of those titles was Fighting Vipers. As the third piece to Sega's Model 2 Collection re-release, Fighting Vipers is now available on PSN and Xbox Live Arcade. Is the game worth your download? Find out in our review.
Characters wear armor that is destructible during combat.
Fighting Vipers had a presentation similar to Virtua Fighter 2. The characters were your standard polygon fair from this generation and nothing has been done to smooth or refine the jaggedness of the character models for this re-release. While the look, feel, and sound of the game does create a nostalgic arcade feeling, it does not have a place in the HD era. The native 4:3 ratio is disappointing and the amount of blue space around the action becomes distracting.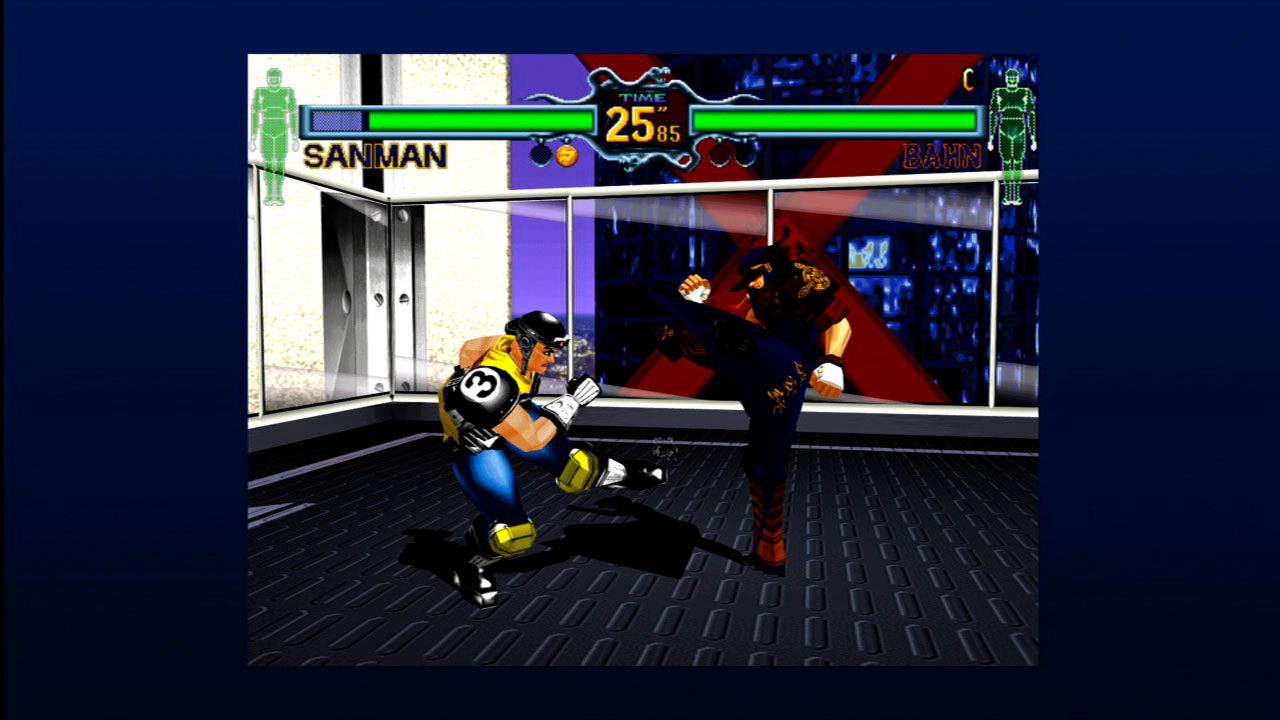 The control scheme is similar to Virtua Fighter 2.