Is this voyage worth taking? Find out in our review!
What do you do when you have conquered the mobile market and entered the consciousness of popular culture? Do you focus on more games featuring birds, pigs, and other animals? Do you focus on doing something completely different? Rovio has had massive success on the mobile market (and soon on the silver screen) with its Angry Bird franchise. Now, the company is taking a break from screaming fowl and crying pigs to focus on… wait for it… VIKINGS! Rovio has teamed up with Nitrome to bring you Icebreaker: A Viking Voyage. Will the Vikings have the same appeal as the Angry Birds? Find out in our review!
In Icebreaker: A Viking Voyage, the Vikings have been spread out across the land and you must find them and save them all. The Vikings are facing perilous traps, trolls, and frozen ice. It is up to you to navigate through these obstacles to save the Vikings and continue on your voyage. The game is based off of the original flash game of the same name. The graphics of the game leave a lot to be desired. Rovio is known for bright graphics that show well on mobile devices. Icebreaker: A Viking Voyage features boring and dull environments that are uninteresting to experience. Unfortunately, the gameplay is much of the same.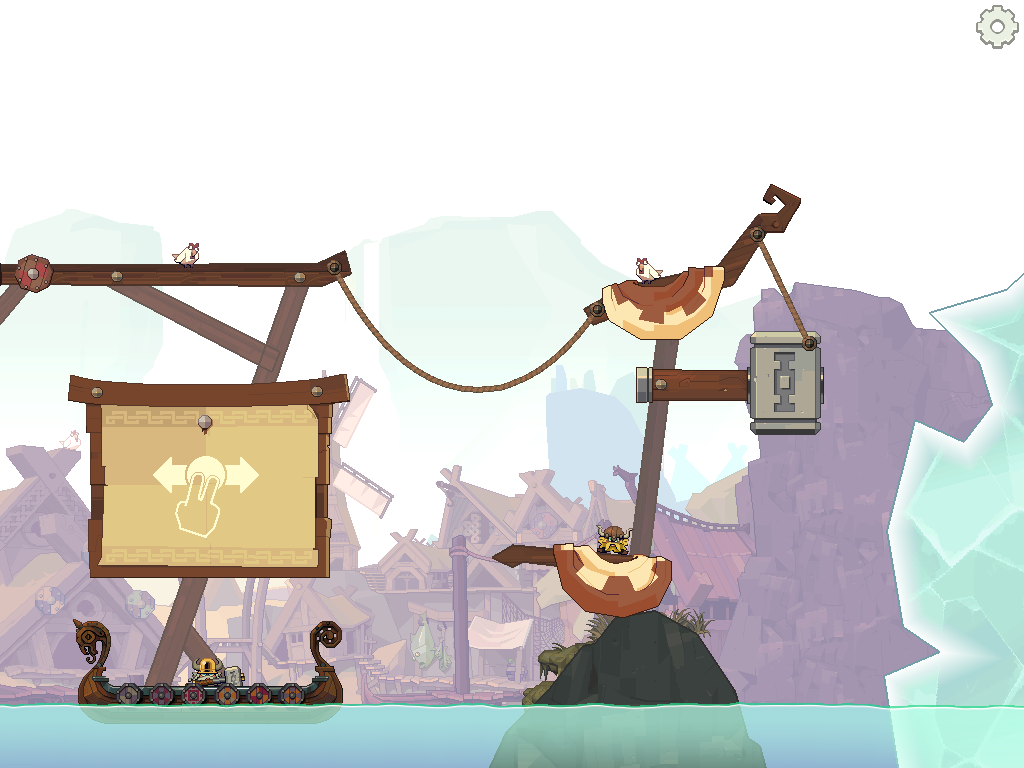 To free the Vikings in Icebreaker: A Viking Voyage you often have to solve a simple puzzle or simply break them free from the ice. While the difficulty does increase, there is not enough variety or difficulty to present any real challenge. The controls are responsive and work well. There are also treasure chests that you can free as well that add a slight challenge to the levels. Still, the challenge of this game is to stay awake while playing it.
Icebreaker: A Viking Voyage is a sound offering from Nitrome. Teaming with Rovio brings instant attention to this game, but it also brings a higher expectation. The game does not deliver. It is fun for about 30 seconds and the then the appeal wears off. Don't let Rovio's name on the game fool you. This game is not worth your download.
Score: 6 / 10