Pool Nation makes its way to PlayStation 3. Find out if its worth the download in our review!
Pool Nation saw its original release on the Xbox 360. The game featured stylized graphics, great gameplay, and multiple game types. We gave the original release of Pool Nation an 8 out of 10. We were amazed by the presentation and the gameplay. Now, Pool Nation has made its debut on the PlayStation Network. Does the game perform the perfect trick shot, or is it scratch on the game's record? Find out in our review!
The presentation of Pool Nation on PSN is great. The same graphics and presentation value from the original Xbox 360 release are even more prevalent. The already amazing graphics shine with a extra bit of polish from the PlayStation 3. The balls mimic realism and the tables used in the game are beautiful. I still have an issue with the overall emptiness of the environment the pool tables are in, but this is a very minor criticism. So much love and attention to detail was placed into every detail of this game. The soundtrack is calm and relaxing, allowing you to focus on the game itself.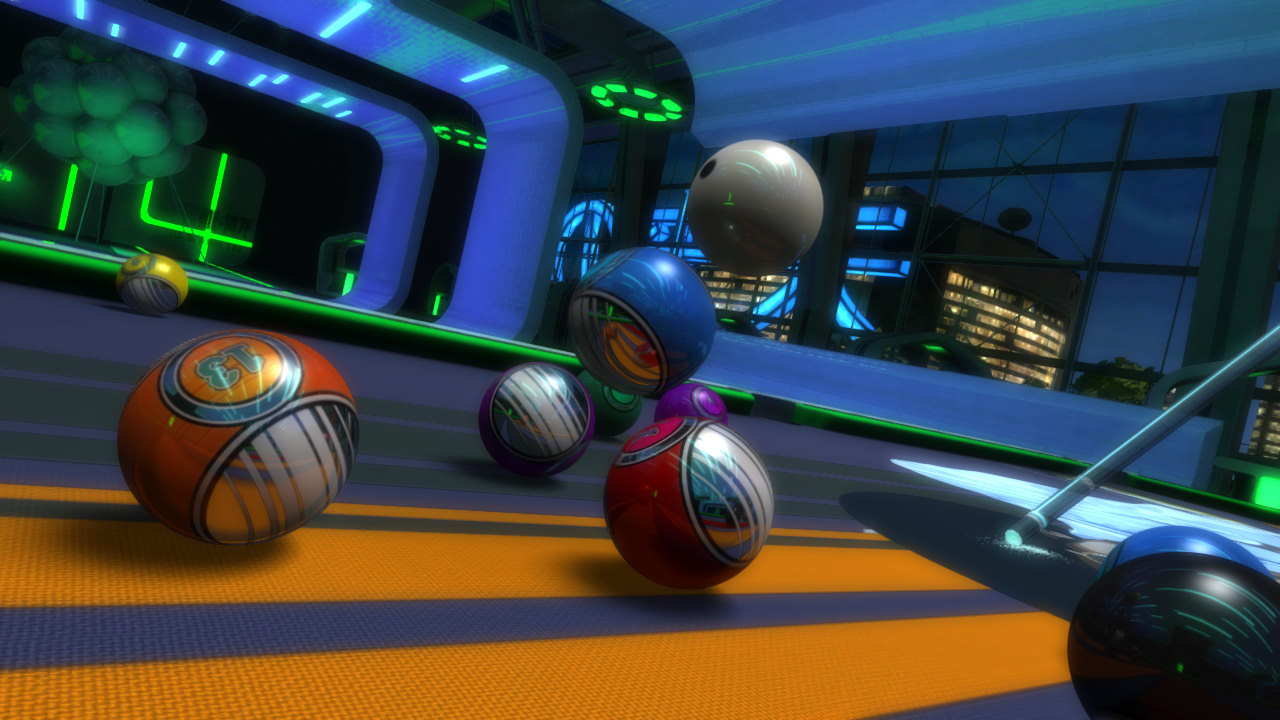 The gameplay in Pool Nation is still fun. The different game modes offer different challenges that appeal to both the novice and expert pool player. The challenging single player mode combines the varying game modes into a very enjoyable experience. The tutorial in the beginning of the game is a very useful tool and will have you pulling off trick shots in no time. The gameplay is very pick up and play, but the tutorial will allow you to gain a advantage over the average player.
Pool Nation on PSN is a great game. It does not add any new features from the Xbox 360 version, but that is not a bad thing. The graphics are amazing and the gameplay is still solid. While it would have been great for PlayStation 3 gamers to receive a few extra perks, this is a minor gripe for a great game. Pool Nation is not only worth your download but it is worthy of finding a permanent home on your PlayStation 3. For more info on Pool Nation, check out our original review for the Xbox 360 version.
Score: 8 / 10