Activision's franchise continues to charm a third time around – despite the heavy cost.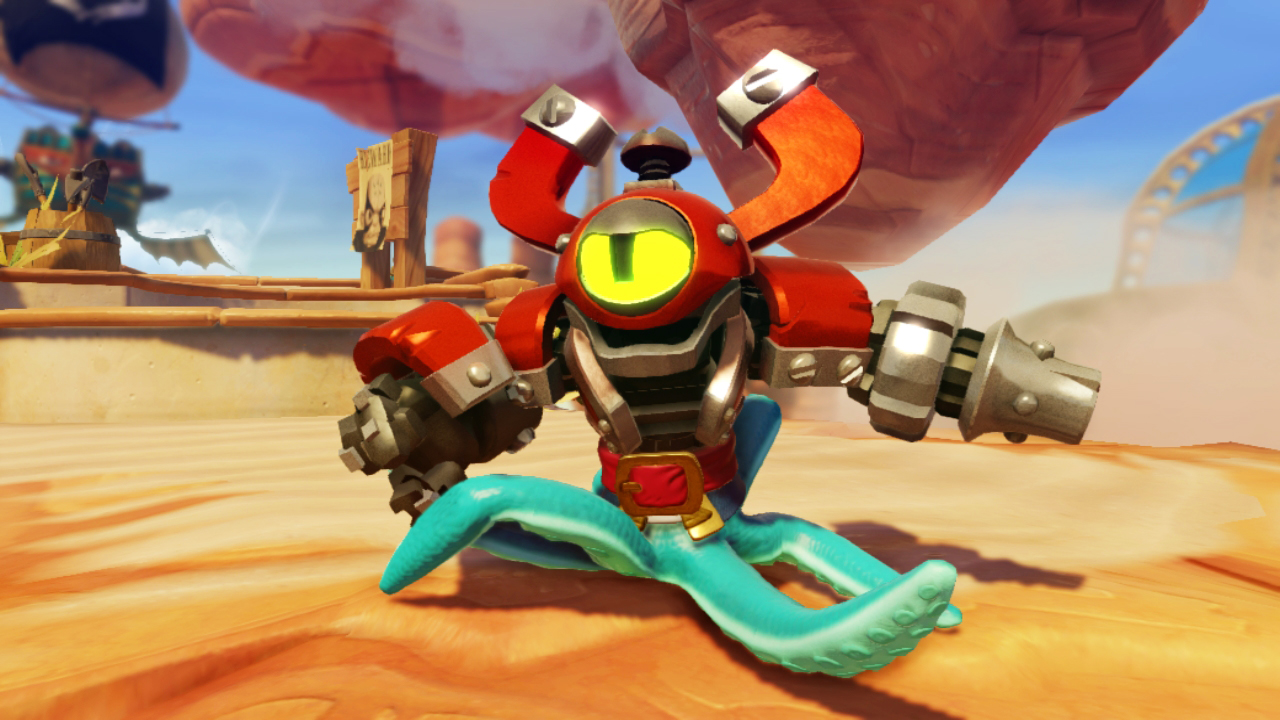 As if Disney Infinity wasn't already leeching your wallet dry already, Activision's action figure-oriented Skylanders has returned with an all-new entry, Swap Force. Parents everywhere may groan over the idea of paying for extra figures for their kids to play with – or collecting them for their own purposes – but the truth is it'd only be a nuisance if it didn't serve a purpose. Swap Force actually has this, as it feels like the best game in the series. And not just because your character finally knows how to jump.
Vicarious Visions has taken over on development for previous Skylanders/Giants maker Toys For Bob, and has picked up on the trend rather well. The story picks right up where the last two left off, with Kaos once again threatening the peaceful land and you, the Skylander, teaming up with Captain Flynn and other cohorts to try and shut him down.
If you've played previous Skylanders games, you know the drill. You work your way through a number of levels, solving puzzles and battling groups of enemies using your character's special abilities. Swap Force goes the extra mile, though, by introducing "swappable" options. You can take characters' top halves and switch them out with new bottom halves, using magnets built into the characters. This changes up their performance a bit, with new maneuverability and areas that open up once you have the right pieces in place.
In addition, there are pods scattered throughout the game that allow you to learn new abilities for your character, no matter what formation you're using. This adds extra replay value to the game, along with the various hats that you pick up, which enables certain strengths depending on your abilities.