Drab design and some awful mini-games keep this compilation from being the life of the Party.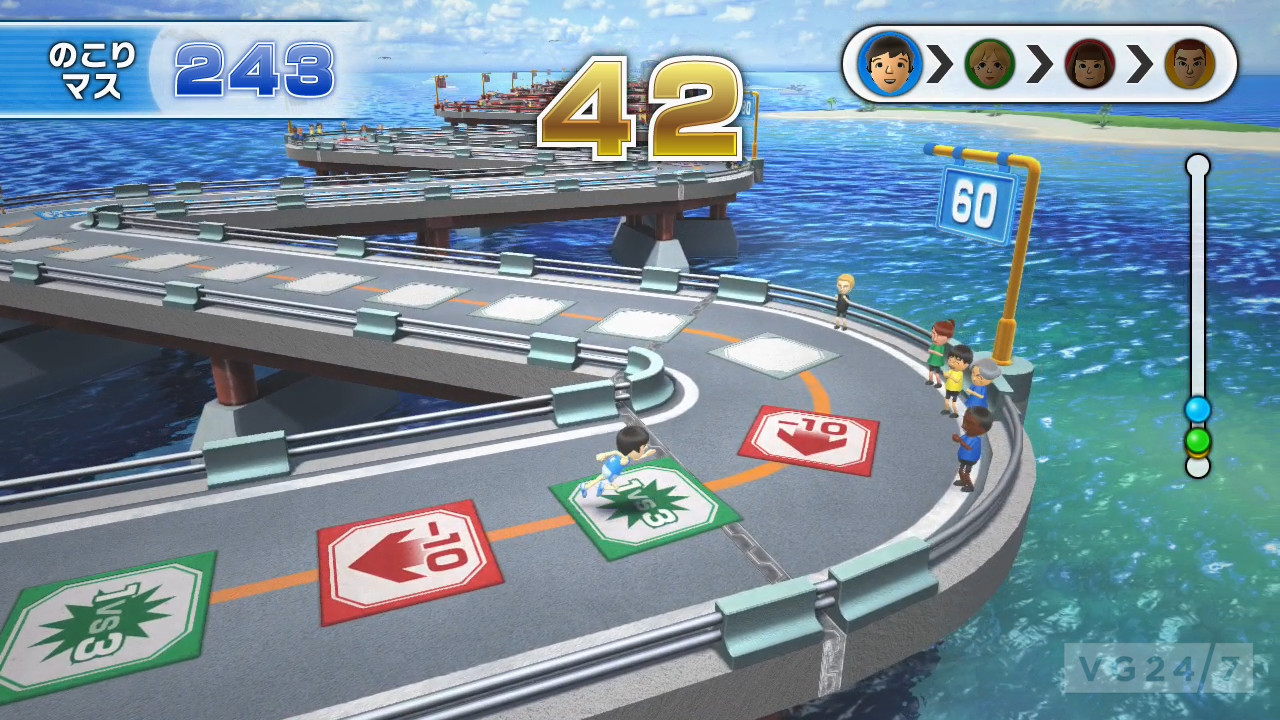 There are two types of party games. There are those that are instant hits by following a simplistic nature and sticking to it, like any given round of You Don't Know Jack or a multiplayer round of Bomberman. Then you have those that strive a little too hard to be a party game, offering so much diversity that the bits and pieces rarely add up. The latter is definitely the case for Wii Party U, a compilation that has its small merits here and there, but can't get over its weaknesses.
This follow-up to the somewhat tepid 2010 release features 80+ mini-games to choose from, which are divided into categories. Most of these are skill-oriented, though there are also quick games where you can compete on a board game level, ala Mario Party, or even play quick sports events on the GamePad. There's diversity here aplenty – some games make practical use of the GamePad controller, like a screaming match where you try to knock certain players off balance – but not all the games are winners.
Sometimes the gameplay is just monotonous in these events, like with a bizarre animal racing game with very little momentum -- or reasoning. In what scenario could a giraffe outrun a rhino? Granted, maybe the giraffe is on speed, who knows. Diamond Is Mine is also rather bland, with just a bunch of running around.
Sadly, you have no way to edit a rotation, so when you're stuck with a lame mini-game, there's no way around it. It brings the Party vibe down a notch, which is the last thing you want a compilation like this to do.