The U.S. State Department is leveraging video games to educate people around the globe about American culture and encourage cross-border collaboration.
The State Department recently released Trace Effects, a game that helps children better understand American life, language, and culture. Players take on the role of Trace, a college student from the year 2045 who accidentally journeys back in time to the present day. In order to return home, Trace must complete a series of missions in which he travels to different U.S. landmarks and cultural centers, such as New Orleans, the Grand Canyon, and New York City, and interacts with local people.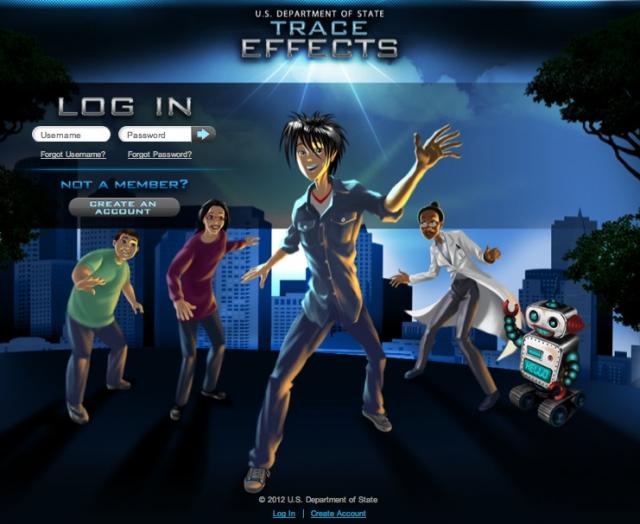 Launched in coordination with the State Department's new American English website, Trace Effects aims to provide players with a holistic view of American culture by exploring themes related to entrepreneurship, community activism, empowering women, science and innovation, environmental conservation, and conflict resolution. Each game level also includes a variety of English-language learning resources, including a database of classic American novels; a catalogue of traditional American songs and lyrics; and historical materials that provide interesting facts and statistics about each city Trace visits.
Previously, the State Department funded X-Life Games, a series of mobile games that foster cultural understanding among Arabic, Persian, and American teens. Each game educates players on fundamental American values – such as tolerance, freedom, and respect for cultural and religious differences – as they embark on a series of international adventures.
Additionally, the State Department hosted Tag Challenge, an online contest that encouraged the international social media community to work together to accomplish a time-sensitive law enforcement goal. Using Facebook and Twitter, participants collaborated in teams to locate and photograph five fictional suspects allegedly wanted by law enforcement in five different cities throughout North America and Europe. The winning team received $5,000 for their successful cross-border detective work.
Through interactive games, the State Department is advancing cultural understanding among a younger, tech-savvy generation. You can play Trace Effects and access additional State Department educational resources at: http://www.americanenglish.state.gov/.