Legendary game developer Chris Roberts' next project looks like something the fans really want to see.
It appears that a lot of people want to see Star Citizen released at some time. The space-themed simulation game from legend Chris Roberts recently broke the Kickstarter crowd-funded amount as the game raised $6.23 million in donated and volunteered funds. The previous record was $4.16 million held by Obsidian Entertainment's Project Eternity. It would appear that they had their doors blown off, getting beat by about two million dollars. A lot of people must want this sim.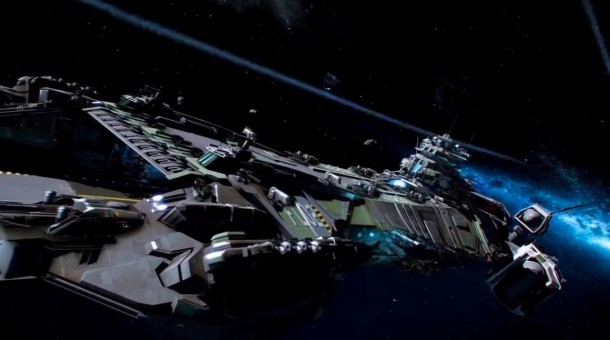 "I am absolutely elated by the incredible outpouring of support for this project," said Roberts. "It's clear that space sim fans have just been waiting for a game like ours to come along and rekindle some of the excitement that's been missing from PC games and the space sim genre. With the resources that our fans have provided, it means the team will be able to provide more features in Star Citizen and deliver an even better game."
I think this shows that the simulation game is still a favorite genre to most, including games like Animal Crossing and The Sims, just to name a few. Roberts has been in the movie business recently, but wanted to get back into gaming. It appears he has his reason.
Roberts also mentioned that people who backed the project will be able to upgrade their version at lower prices than people who decid to back the project later on. But all investors will still be a way to get the product at a cheaper price than the full price when the game is available. To back the project as well as get more information on Star Citizen, go to www.robertsspaceindustries.com