National campaign to utilize video game industry's unique connections with players and parents.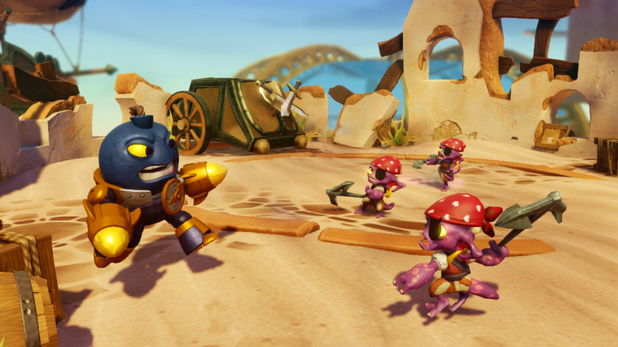 The U.S. video game industry launched a new national public education campaign to educate American parents further about the tools and information available so they can manage the entertainment choices for their families. The campaign's focal point will be a new series of Public Service Announcements (PSA) encouraging parents to review the Entertainment Software Rating Board (ESRB) video game ratings and utilize existing video game console parental controls.
"This campaign will connect with consumers in an immediate and sustained way in addition to the traditional mechanisms over TV outlets. By channeling our industry's compelling and innovative medium, we will instantly provide proven, practical, and effective information to millions of consumers," said Michael D. Gallagher, president and CEO of the Entertainment Software Association (ESA), the U.S. trade association representing video game publishers.
"No one knows better than parents when it comes to making decisions about which games their children should and should not play," said U.S. Senator John Thune (R-SD), ranking member of the U.S. Senate Commerce, Science, and Transportation Committee. "The video game industry makes games for people of all ages, but that doesn't mean all games are appropriate for everyone. I commend the industry for raising awareness of the tools available to parents that can help them make informed decisions about the games their children play."
Every month, the video game industry has more than 300 million interactions with consumers through online storefronts and video game play. Leveraging this energy and passion, the industry will: Enhance public education efforts around video game ratings and parental controls by developing and funding a series of new PSAs; Utilize the unique interconnectivity and reach of the video game industry's platforms to promote these public service messages and related content; Coordinate with video game retailers to use both their physical store footprints and dedicated online networks to educate millions of their customers about video game ratings and parental controls; Work with policy makers to extend the proven ESRB rating system to the broader games ecosystem of smart phones, tablets, and online social games; and, Support and partner with non-profits using video games for educational and other pro-social purposes.