The game industry event brings back GDC Play, the Classic Game Postmortem series and marks an end to the Game Design Challenge.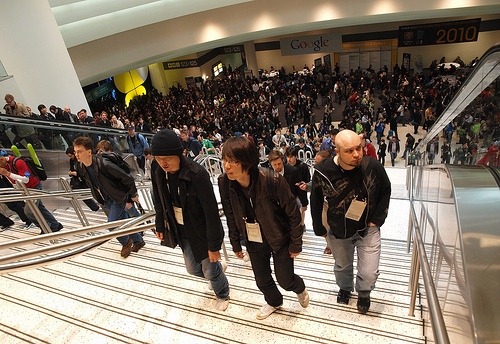 The 2013 Game Developers Conference (GDC 2013), the world's largest and longest running event serving professionals dedicated to the art and science of making games, is officially underway at the Moscone Convention Center in San Francisco, California. GDC 2013, which runs through Friday, March 29, provides a wealth of knowledge, networking and inspiration for game development professionals worldwide, and is centered around more than 500 lectures, panels, tutorials, and roundtable discussions from more than 900 speakers.
Also key to the event are the Independent Games Festival (IGF) and Game Developers Choice Awards (GDCAs) ceremonies and the most comprehensive Expo floor of its kind, open from Wednesday to Friday and featuring a Career Pavilion, Business Center, and more than 350 exhibitors in total.
The conference begins with a full lineup of summits on Monday, March 25 and Tuesday, March 26, focusing on the emerging trends in a constantly evolving games industry. These include the Independent Games Summit, Smartphone & Tablet Games Summit, Localization Summit, Artificial Intelligence (AI) Summit, GDC Education Summit, and two summits debuting at San Francisco's GDC for the first time, the Free-to-Play Design and Business Summit and the Game Narrative Summit.
The GDC Flash Forward event returns for a second year to kick off the Main Conference on Wednesday, March 27. Over 75 Main Conference speakers will take the stage and have a mere 30 seconds to capture attendees' attention with a brief overview of their session and offer a first-look at the range of sessions taking place Wednesday through Friday. Also on Wednesday, the Classic Game Postmortem series returns with the original creators taking a close look at the making of groundbreaking titles, including Crystal Castles, Myst, Pinball Construction Set and X-COM: UFO Defense.